Infrared quartz heating tube is a new type of electric heating component which uses infrared radiation to heat objects. It is widely used in all kinds of heating, drying and heat preservation equipment. Infrared quartz heating tube is quite different from traditional wire heating tube. Traditional wire heating tube is non-vacuum tube, while carbon fiber infrared heating tube is vacuum tube, which has this essential difference.
The general purpose of the quartz tube:
1. the mechanical support acts, the quartz tube supports and fixes the heating wire, and the heating wire is prevented from shaking inside the heating tube;
2. the insulation and isolation function, the quartz tube and the lead part of the heating wire are isolated from the outside, so that no electric leakage is caused when the quartz tube is electrified;
3. providing a vacuum environment, the quartz tube is closed, the heating wire can be provided with a vacuum environment, and the protective heating wire is not oxidized;
The ruby quartz tube has a more transparent quartz tube, which is the effect of changing the spectral characteristics of the heating tube, that is, the infrared heating effect of the ruby carbon fiber infrared heating tube is better.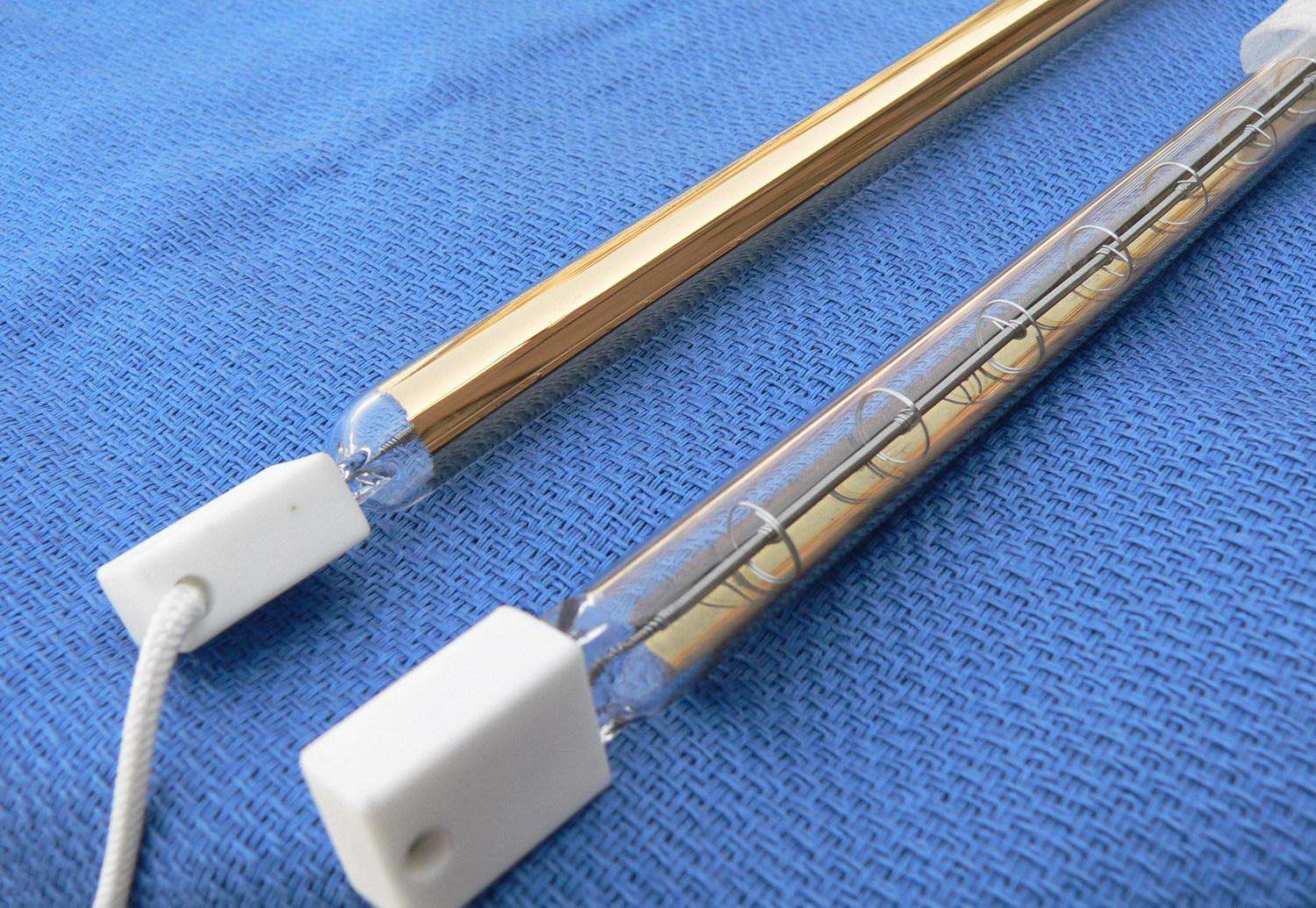 Expansion information-quartz tube:
Quartz tube is a special industrial technical glass made of silica, which is a very excellent basic material. Quartz glass has a series of excellent physical and chemical properties. Used in electric bucket, electric baking furnace, electric heater, play a heating role. It can be divided into transparent quartz tube, ultraviolet quartz tube, color quartz tube and so on.
The physical and chemical properties of quartz tube are extremely stable:
1. The softening point temperature of high temperature resistant quartz glass is about 1730 ℃, which can be used for a long time at 1100 ℃, and the maximum operating temperature can reach 1450 ℃ in a short time.
2. In addition to hydrofluoric acid, quartz glass hardly reacts with other acids. Its acid resistance is 30 times of that of ceramics and 150 times of stainless steel, especially the chemical stability at high temperature, which is incomparable to any other engineering material.
3. The thermal expansion coefficient of quartz glass with good thermal stability is very small and can withstand severe temperature change. When quartz glass is heated to about 1100 ℃, it will not burst in normal temperature water.
4. Quartz glass has good transmittance in the whole spectral band from ultraviolet to infrared. The transmittance of visible light is above 93%, especially in the UV spectrum, the maximum transmittance can reach more than 80%.
5. The resistance of quartz glass with good electrical insulation is 10,000 times of that of ordinary glass. It is an excellent electrical insulation material and has good insulation performance even at high temperature.
6. Disadvantages: fragile.